Janelle's Day 1
View More
Brand: Marketing/Brand Management
Want to work with brands that millions of consumers can't live without? Our marketing and brand management teams are the vision and strategy behind each of our brands. You'll dive right in on one of our world-class brands, developing marketing plans and identifying specific marketing tactics to build on consumer, shopper and customer insights. Your expertise and innovative tactics will help win the devotion of our consumers and grow your brands profitably. Together, we'll continue to create the world's leading brand experiences and make a difference for nearly 5 billion consumers. Pretty cool, right?
Brand Management/Marketing Roles
Assistant Brand Manager
You will begin your career as an Assistant Brand Manager. You will be a key contributor to the brand's strategic choices, product and commercial innovations, holistic communication plans and brand executions across all media and consumer touch points. From day one, you will be assigned full responsibility for your brand and business results. You will be accountable for developing and executing strategies and plans in partnership with internal multidiscipline teams and external creative and communication agencies. To be successful in this role, you will need strong passion and strength in consumer, customer and market understanding and insights to develop creative and innovative solutions that allow us to win in the marketplace.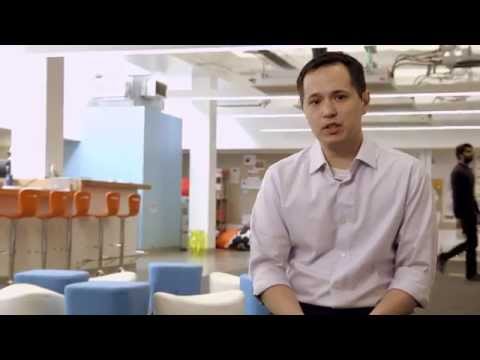 Sun-Jan: Design
View More
BRAND: DESIGN
P&G Design is a group of world-class design thinkers and practitioners who collaborate with Brand Managers, R&D and Consumer experts to build irresistible brands that create an emotional connection and delight consumers.
Using Design Thinking, Strategic Design Management and Executional Excellence, we champion big ideas, creativity and transform strategy into irresistibly superior consumer experiences.
Design Roles
Industrial and Graphic Designers
You will serve as the creative force behind the development of brands, ensuring holistic communication across all touch points and creating irresistibly superior products executed with excellence.   Our designers work on all aspects within our company, including in-store, communicaitons, counters, displays, packaging, and developing new ideas and products.
P&G CMK - A place for you!
View More
Brand: Consumer & Market Knowledge (CMK)
So, what happens when your company mantra is "The Consumer is Boss"? Let's ask our CMK professionals. They're at the forefront of market trends – and a voice for the consumer. Integrating shopper needs and market understanding to catalyze business growth? CMKs do it across all our brands, every day. You're a consumer-understanding powerhouse with a natural curiosity. And you know how to use every resource around you. Ready to lead our teams to breakthrough innovations?

What does an Associate CMK Manager Do?
Our core work is the integration of consumer, shopper, and market understanding to catalyze business growth across all of our brands. From global strategy to local market execution, CMK managers shape the direction of our businesses by:
1) Growing leadership brands
2) Guiding strategy development and portfolio choices
3) Optimizing our initiatives, brands, and brand portfolios
4) Driving retail advantage
CMK is a consumer-understanding powerhouse that is unparalleled in the industry for designing and leveraging proprietary tools and methodologies that fuel business growth and lead breakthrough innovation.
A career in CMK provides limitless opportunities to drive the business and the organization via its unique, balance of both LEADERSHIP and COLLABORATION; OBJECTIVITY and PASSION.